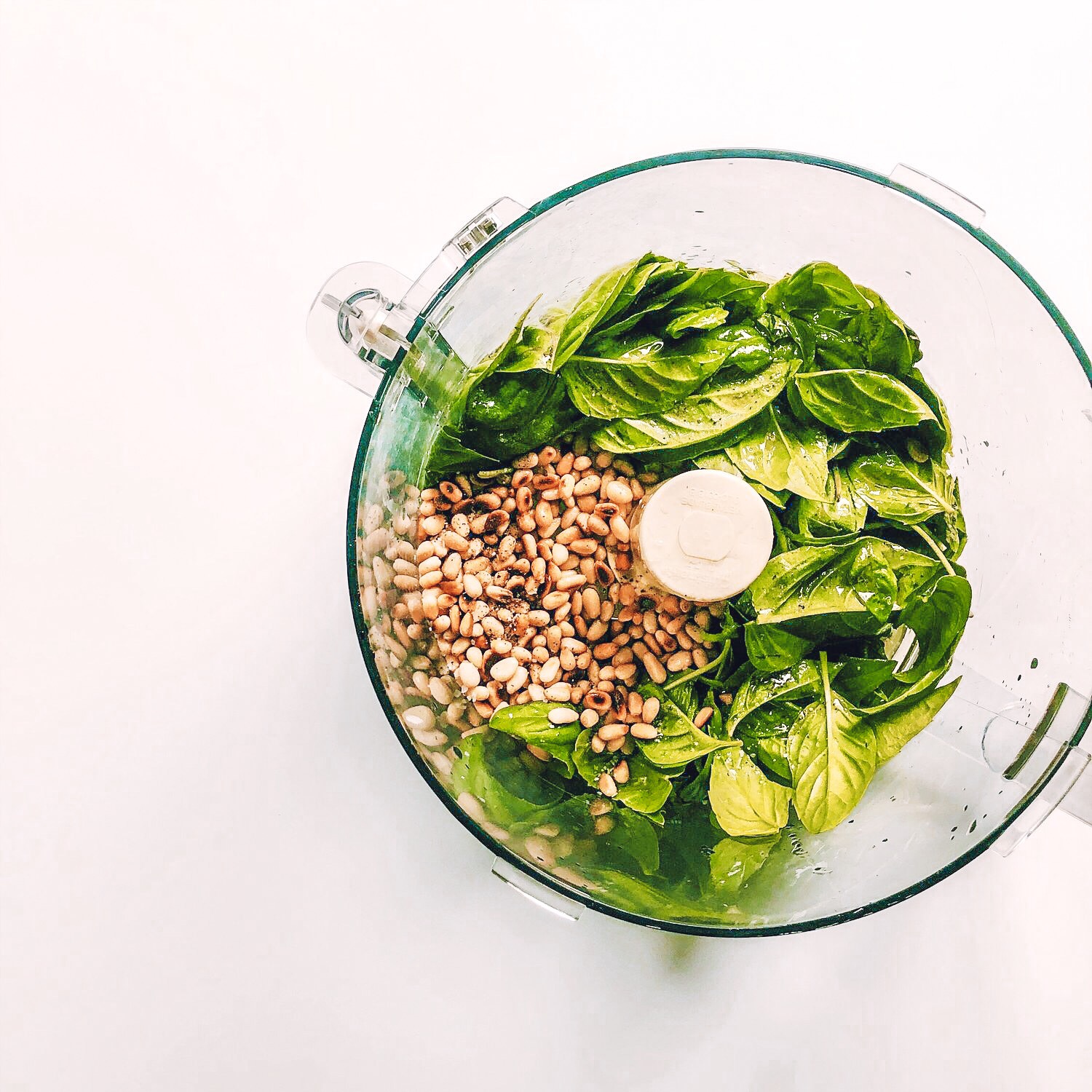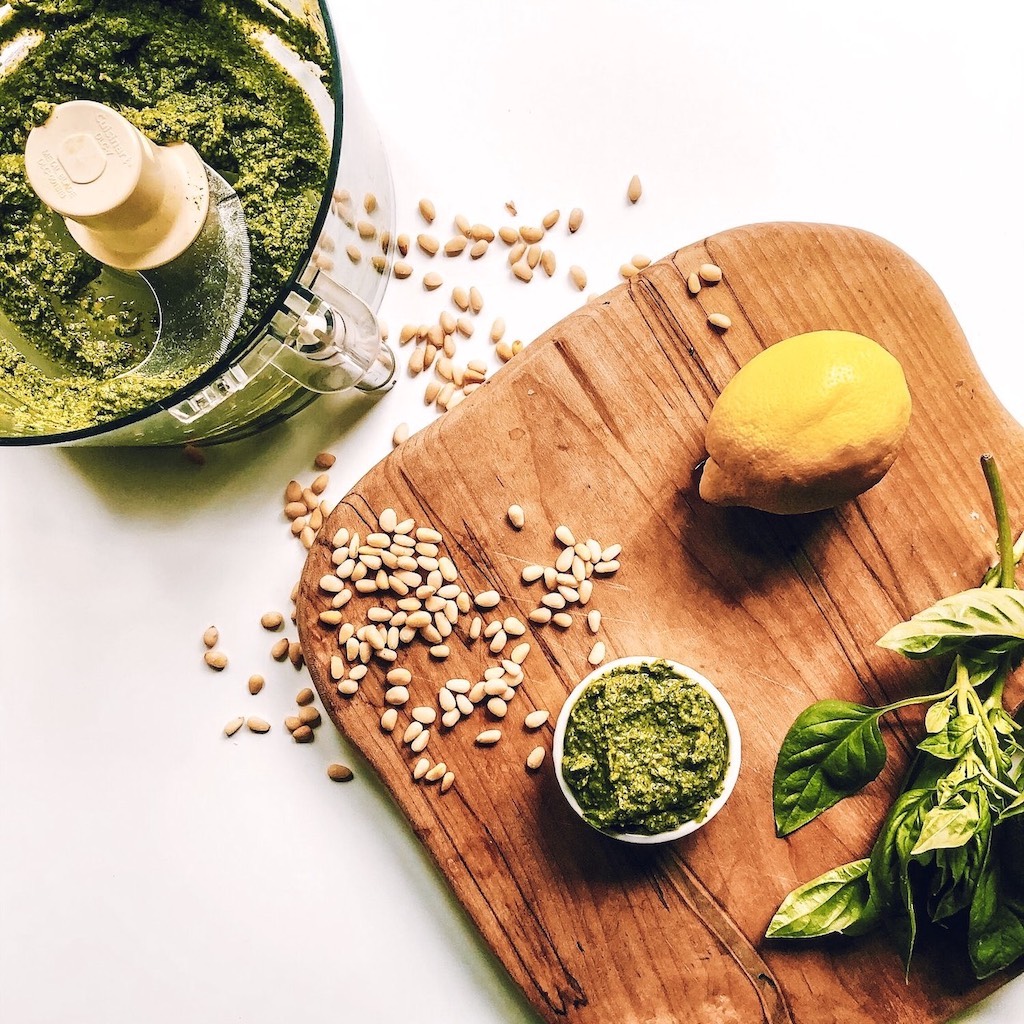 Head over to my website to see more photos!

Ingredients

4 cups loosely packed basil
1/2 cup pine nuts
juice from 1/2 of a lemon
3 tbsp extra virgin olive oil
2 pinches of sea salt (or to taste)
2 pinches of black pepper (or to taste)

Method

1. In a small sauce pan lightly toast the pine nuts until golden brown (2-3 minutes on medium heat). Set aside.

2. Rinse your basil and toss in a food processor (or high-speed blender) along with the pine nuts, juiced lemon, extra virgin olive oil, salt and pepper
.
3. Pulse until everything is thoroughly combined and reaches the consistency you like. Taste to see if it needs more salt or pepper and adjust accordingly.

4. Store in an airtight container in the fridge for 5-7days. Use on pastas, toasts, veggies, proteins, etc!
重症な腸内微生物叢の問題を抱える人にとって、胃に優しい食べ物を見つけるのは本当に難しいことです(既にクリーンな食事をしていても、私の場合は膨満感で非常に重い気分です)。ここ数年は、私の胃が耐えることができる食品と、そこに耐えることができる量を調整することへ試行錯誤を繰り返しました。私の身体は非常に疲れきってしまっていました。

既製のドレッシング、ソース、スープでは私の体の基準に合うものを見つけることほぼ不可能でしたので、 これが私のヴィーガンの低FODMAPヴィーガンペストでチーズ、ニンニク、エシャロットは一切使っておりません。そして最も重要な点は、おなかに膨満感を持たせないことです!

他の写真を見るにはここをクリックして下さい。

材料

バジル4カップ
松の実1/2カップ
レモンジュース1/2カップ
エキストラバージンオリーブオイル大さじ3杯
海塩2つまみ
黒胡椒2つまみ

方法

1.小さい鍋で松の実を黄金色になるまで軽く焼き色を付けます(中火で2〜3分)。 出来たら脇に置きます。
2.バジルをすすぎ、松の実、レモン汁、エキストラバージンオリーブオイル、塩、コショウと一緒にフードプロセッサー(または高速ブレンダー)に入れます。
3.全てが完全に結合され、好みの濃度になるまで混ぜます。 味見をして塩胡椒を調節して下さい。
4.冷蔵庫の気密容器に5〜7日間保管します。 パスタ、トースト、野菜、タンパク質などに使用してください。