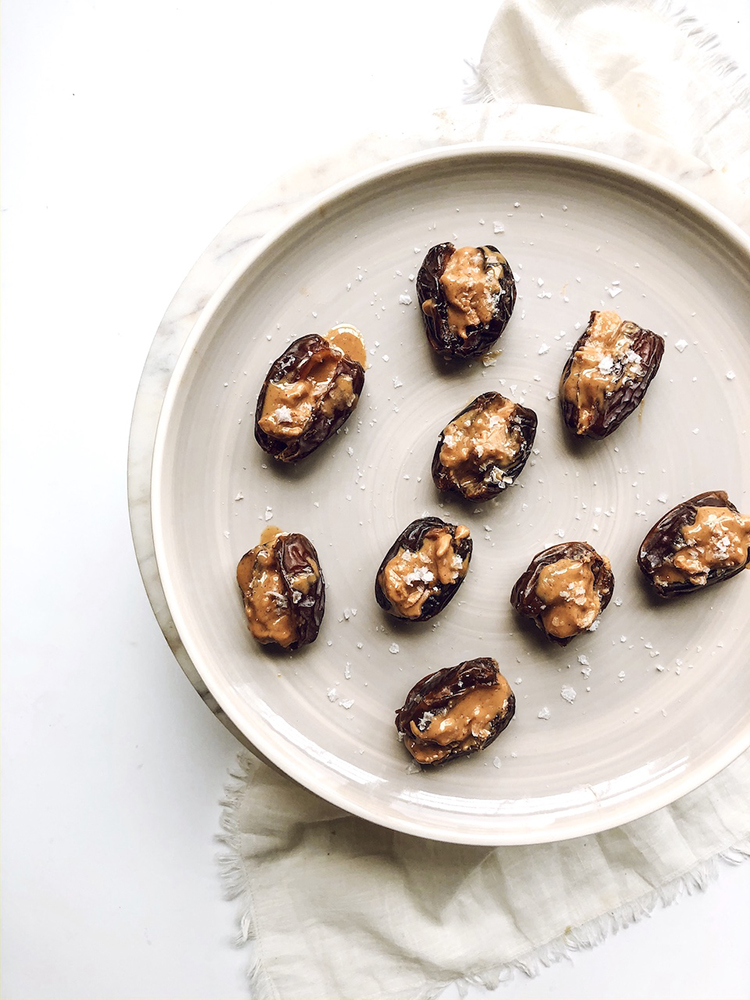 Did you know that dates are filled with antioxidants? Based on this study, dates have the highest concentration of polyphenols among dried fruits. Regardless of what a study says, stuffed dates are one of my favorite snacks. Because fruit contains natural sugar I love pairing them with some sort of fat to help stabilize insulin and blood sugar levels. This combination plus flaky sea salt is a dream. Whether you need some quick energy or want a midnight snack, these don't disappoint.


INGREDIENTS
organic dates
organic nut butter (i used peanut butter)
flaky salt

METHOD
Pit and stuff dates with nut or seed butter of choice. Sprinkle with flaky sea salt (or whichever salt you have) and enjoy. Store in the fridge or freezer in an airtight container.

市販のデーツの多くが抗酸化物質で満たされていることをご存知ですか? この研究に基づくと、ナツメヤシはドライフルーツの中で、最も高いポリフェノール濃度を持っています。 研究はさておき、このレシピは私のお気に入りのスナックの一つです。 果物には天然の砂糖が含まれているため、私は何らかの脂肪と組み合わせ、インスリンと血糖値を安定させています。そこに少し塩分を足すと最高なのです!ちょっとしたエネルギーが必要な場合や、深夜のおやつが必要な場合にもとてもおススメです!

材料
オーガニックのデーツ
オーガニックナッツバター(ピーナッツバターを使用)
粗びきの岩塩

作り方
このレシピはあなたの好みのナッツバター、またはシードバターで仕上げます。 岩塩を振りかけてお楽しみください。 冷蔵庫または冷凍庫で、密閉容器に保管してください。